Welcome to the 8th Grade at CMS!
Here are a few things to help you get started!
Supply List:
We recommend you buy large amounts of the following supplies as they are used throughout the year in ALL classes and students may need them each day in each class:
Earbuds for Chromebook ---

 students must have these every day!

Pencils

Blue or black pens

Loose leaf paper 

Thin tipped magic markers

Glue sticks
The following supplies are needed for each individual class:
Language Arts ---  $5 donation for notebook & writing fees
Science
$8 donation for lab fees

color pencils

1 inch binder
Social Studies
Math --- TI-30 XS calculator
Math - Algebra I ---  All supplies above EXCEPT the calculator should be a TI-84
You may send one check payable to CMS
to cover all fees/donations:
Total requested for NON-band students:  $13
Total requested for BAND students: $28
Additional items donated to the classroom are needed and welcomed anytime throughout the school year!
Germ-X (hand sanitizer)

Glue Sticks

Paper Towels

Kleenex

Clorox Wipes

Dry Erase Markers
In our final unit for the year, we are studying the Holocaust.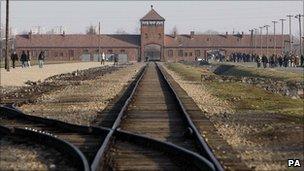 Below are some links with additional information you may find interesting.
An interactive map of Holocaust Memorials in Germany:
Holocaust Museums and monuments throughout the world:
Never Again: Memorials of the Holocaust
We are currently reading
Gris Grimly's

Frankenstein

.
At the end of the novel,
students will turn in a one-pager,
complete a vocabulary test
and write a paper.
HOW TO: Remote Learn Successfully --- Set aside an hour block of time M-F to do ELA. 
During that time, do the following:
Choose a calm, quiet place to work where you have good lighting, space and a desk/table area

Check the website for an overview of the day's lesson

Gather ALL needed materials listed on the website

Go to Google Classroom to watch the Screencastify

Do the work WITH the Screencastify video *as it plays* --- just as if you were in class.

Pause and replay anything you don't understand. 

Write down any questions you have so you can ask me during our live class

DO NOT get behind!  Trust me, the LAST thing you want to have to do is BINGE WATCH me (ugh)


If you still are struggling, I get it!  Not having face to face instruction can be HARD!  All you need to do is email me to schedule a time for tutoring.  I will meet with you Mondays-Thursdays from 3:45-4:30

when we are back in school.

 
You must get a RESPONSE from me CONFIRMING the day and time before you show up!
Please check Grade Portal
If you have a zero and do the work to replace it,
YOU
MUST
email me the title of the assignment in Student VUE  
Otherwise, it will remain a zero.
How to Know What is Going on in
Ms. Kelsey's ELA Class
If you are a Remote Learner or if you are absent, please use the following instructions to make sure you are up to date in class.
1.  Yay!  You are here!  That's the first step!  Now go to the Lesson Plans tab and scroll down until you find the section for the week you are absent/remote.
2.  Look at the day(s) you missed being in the classroom.  Not only will you find a list of what we did that day along with all the page numbers for your textbook, journal and/or Interactive Notebook for that day, you will ALSO be able to see if there is a Screencastify of that day's lesson. 

It will be in green so it POPS!
3.  Go to the Screencastify tab on Google Classroom and WATCH THE VIDEO!!!
3.  If any assignments are listed in the Lesson Plans, go to Google Classroom.  You will find the assignment under Assignments. 
4.

Be sure to read the instructions BEFORE you complete the assignment.

  The instructions will include how you are being graded.
5. Follow the instructions as you complete the work. 

Please turn the work in on time
  Here's a slide show to let you know a little bit about the 8th grade teachers!  We can't wait to meet you!